李昱
中国/香港
奇遇联合酒店顾问有限公司创始人
创世奇遇LAVVEN创始人

李昱毕业于伦敦艺术大学室内空间专业,文学硕士学位。以时间为节点的叙事性设计风格在酒店设计行业里独树一帜,以每一个独一无二的设计代表唯一的故事著称。曾获得香港室内设计大赛商业组别特殊荣誉和住宅组别冠军,以及任职于全球酒店设计翘楚的Hirsh Bedner & Associates 香港公司和墨尔本公司中国项目总监和设计总监。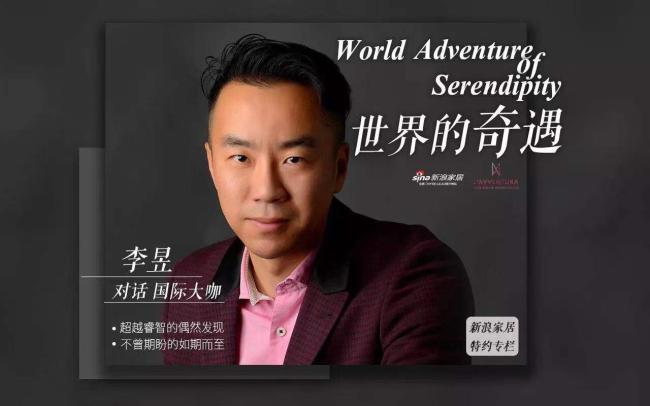 本期采访人物——设计师季裕棠Tony Chi
李昱:You must travel around the world often, which city/country gives you most impressive memory… ? ( pls provide images if possible)
您一定经常旅行,哪个国家或城市让您印象最深?
Tony:The world is both vast and small, and the places that impress upon my memory the most are those that elicit strong feelings of camaraderie, family, culture and home. It's no secret that I spend time among seemingly farflung places, whether its Taipei, Buenos Aires, or New York. Taipei is the city of my youth, which I've rediscovered more recently, ready and willing to appreciate its nostalgic serenity, simplicity and green, while Buenos Aires is my home "down South," where it's all about revelry, celebration and coming together. Argentina's capital is full of this incredible hospitality and warmth, and there's no place like it during polo season, when the sunlight casts a golden glow on the jacaranda trees in full bloom. As for New York, it is where I've spent the most time in my life, this dynamic, concrete jungle of skyscrapers and dreams that has allowed me to build a home base, and my studio and home of life, love and design.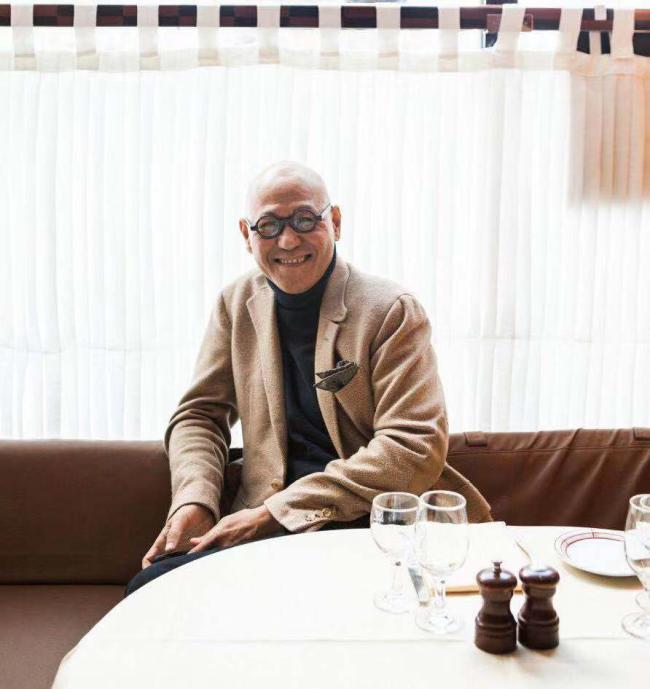 世界说大也大,说小也小。能够让我记忆深刻的城市,通常都是让我感受到友爱、亲情、有历史感和归宿感的城市。很多人都了解,我生活的地域跨度很大,从台北到布宜诺斯艾利斯,再到纽约。台北是我儿时的记忆,最近重温这个城市,觉得那里装满了我留恋的质朴、简单和青春的回忆;布宜诺斯艾利斯是我"最南"的故乡,那里热情奔放,到处都是相聚和庆贺的气氛。阿根廷的首都热情好客,当蓝花楹开满枝头,金色的阳光洒在树上,这就是布宜诺斯艾利斯最美的时候,无可比拟;纽约是我生活最久的地方,这里高楼林立,充满活力和梦想,我在这里拥有了自己的家庭、事务所,我的生活、爱和设计都在这个城市里。
李昱:Discribe the area your NYC office located and your home located please…
您在纽约的办公室和家所在的地方是什么样的?
Tony:We're located in one of the most coveted locations in downtown Manhattan, Hudson Square, off Varick, between Dominick and Broome. It's where myriad creatives and innovative companies from fashion to tech converge in these massive, loft buildings and spaces just footsteps from Soho to the West, Tribeca to the South, and further north, the Village. As for my home, I've always loved living in Midtown, right across from Central Park, a verdant retreat in Manhattan's pulsing heart. It's the perfect place to be for a morning jog or stroll right before the city begins to wake up.
我们的办公室在曼哈顿哈德逊广场,多米尼克街贺布鲁姆街之间,正对瓦利克街,对很多人来说这是梦寐以求的工作地。这是一片充满创造力的截街区,时尚和科技企业汇聚于此,从西边的SOHO到南边的特里贝卡再到北边的Village。我比较喜欢住在市中心的位置,我家就在中央公园对面,在曼哈顿地区闹中取静的地方。清晨,城市还没有苏醒的时候,这里非常适合晨跑或者散步。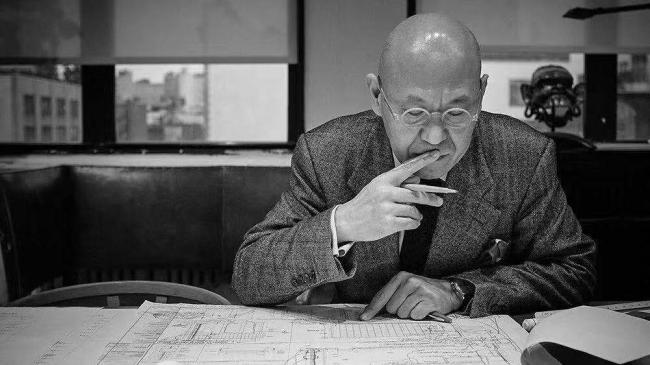 李昱: Do you prefer your own " style"? Or not…?
您是不是比较倾向于拥有自己的"方式"?
Tony:We each have our individual preferences and tastes, which of course, is our business. While it influences our process and work, to curate, collect and constantly refine, we always take into consideration our clients and guests, and imagine spaces that will best suit their interests and needs, offering them delights and surprises they didn't even know they'd need. This is part of the fun for any project, that continual practice and process of defining and fine-tuning, that only gets stronger with time's passing.
我们每个人都又自己的喜好和口味,这都是个人的事。它影响着我们的工作,在刻画和提升作品的过程中扮演重要角色。我们常常要考虑到客户和客人的需求,我们创造和想象的空间一定是适合他们,对他们对有意义。有时候他们自己可能从来都没有意识到自己需要一些体验,这个空间可以带给他们的喜悦和惊喜。
李昱: From 1930…to 2010, which era inspire you for your design?
从二十世纪三十年代到二十一世纪出的现在,哪个年代最可以激发您做设计的感觉?
Tony:Today couldn't happen without yesterday, so I'm always eternally grateful for all that's occurred in the past, whether personally or professionally. In terms of inspiration, it depends on my mood or the task at hand. For a property like Rosewood, we were moved by turn-of-the-century Arts and Crafts movements, like the Vienna Secession, and the use of incredibly rich, pure material and handiwork that's more contemporary Deco, that can endure, withstanding the test of time. I also love the fundamental premise of Bauhaus, post-World War I, whose "less is more" approach, with form following function, is also one of my studio's main mantras.
没有昨天就没有今天。所以无论是个人经历还是职业上,我一直很感谢过去发生的一切。灵感取决于心情和案子本身。像瑰丽这样的项目,我的灵感来自19世纪末20世纪初的艺术与工艺美术运动,像维也纳分离派的风格,运用了大量的纯粹的当代装饰艺术材料和手工艺品,历久弥新。我很喜欢一战以后包豪斯提出的"功能为先"根本前提,"少即是多"的方法,这也是我们工作室的一大标准。
2019年3月17日
香港瑰丽酒店正式启幕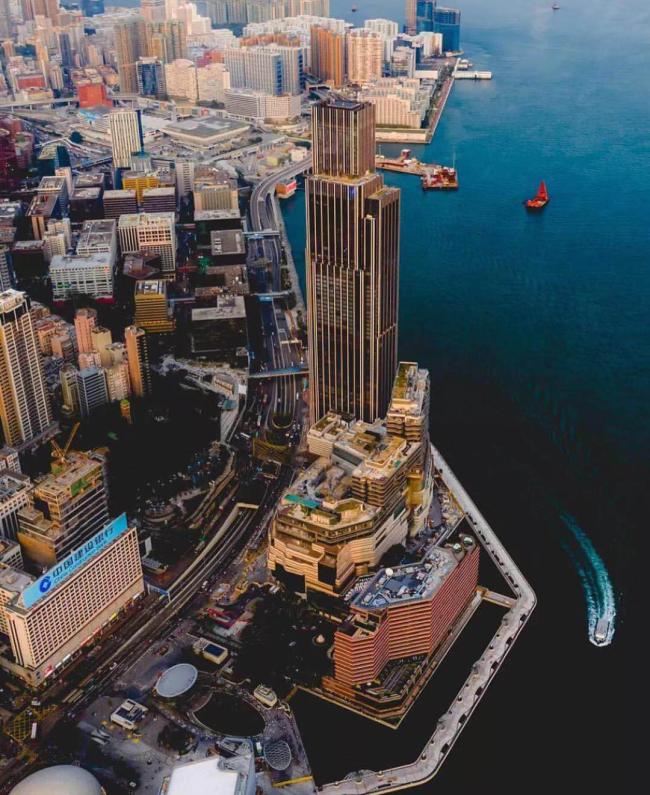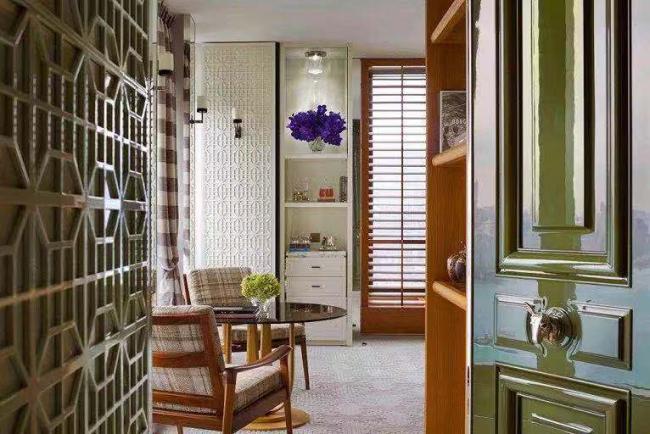 李昱:Apart form, color and space, light and art…, all of these visible elements, some invisible elements you use for Rosewood Hotel HK? ( pls provide images if possible)
除了颜色、空间、灯光、艺术这些肉眼可见的元素,香港瑰丽的设计中,您是否用到一些看我们不太容易发现的设计?
Tony:So much of Rosewood Hong Kong is about feeling, that which you cannot necessarily see or touch, but perceive when you walk through from either grand entrances, and move through the public spaces in its thoughtful array of rotundas, chambers and corridors. There's no question that it's overall sentiment is that of a vertical, family estate on the majestic Victoria Harbour, and one that's magnificent, show-stopping and transforming the community and cityscape which it now lives. Everything we did, in terms of the tangible, from fine artwork to bespoke furniture and finishings, interplays with the intangible, creating an impressive air of stateliness, dignity and beauty.
香港瑰丽设计更多的是来自感觉,你不一定看的见或者摸得到。但是当你走进大堂,或者走进会厅、客房、走廊这些公共空间,你会感觉到不同。毫无疑问,这个项目最让人有感觉的是壮观的维多利亚港边的别墅群,这个的城市景观因为这个片区变得非常有活力。我们所做的一切,艺术品、品牌家具和装饰跟这些无形的环境相得益彰,营造了一个尊贵、高雅、美好的气氛。
李昱:How would you identify HK from NYC, Tokyo and London? ( do you speak a little Cantonese…:)?
您觉得香港瑰丽跟纽约、伦敦、东京有什么不同?
Tony:I don't speak Cantonese save for a few colloquialisms, but I do love Hong Kong. It's such a unique island-city that's steeped in history and heritage of multiple influences, be it Chinese or British. It's a hotbed of creativity and commerce that simply doesn't exist anywhere else, with such a unique culture, it's no wonder it has earned its reputation as the "Pearl of the Orient." I've been fortunate to have worked here over decades, whether it was shaping Lan Kwai Fong in its very nascent stages, or now, Rosewood Hong Kong at Victoria Dockside, this city is always a joy.
我只会几句俗语,不会粤语。香港是一座特别的城市,受到中英两国不同文化的和历史的影响。没有其他城市再如此特殊的文化环境下,还能成为如此具有创造力和商业活力的经济中心。这也是它被称为"东方明珠"的原因。我很有幸在这里工作了十多年,无论是兰桂坊成立之初还是维港岸边香港瑰丽刚刚开业的今天,这都是一个令人愉悦的城市。